Benjamin really does some great stuff. I feel like I'd like to write to him just to tell him how I admire him but I feel like my opinion wouldn't count as I'm white and middle class.
I'm hoping to write a bit of a multicultural British prose paper on him and Zadie Smith's White Teeth.
I'd want to use one of his novels if I could but I can't think which would be best. I thought Face or particularly Refugee Boy might work.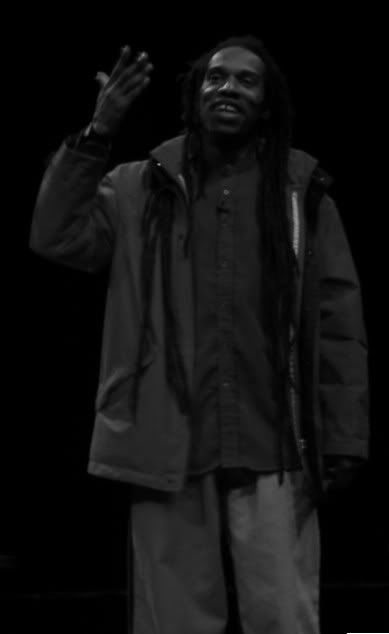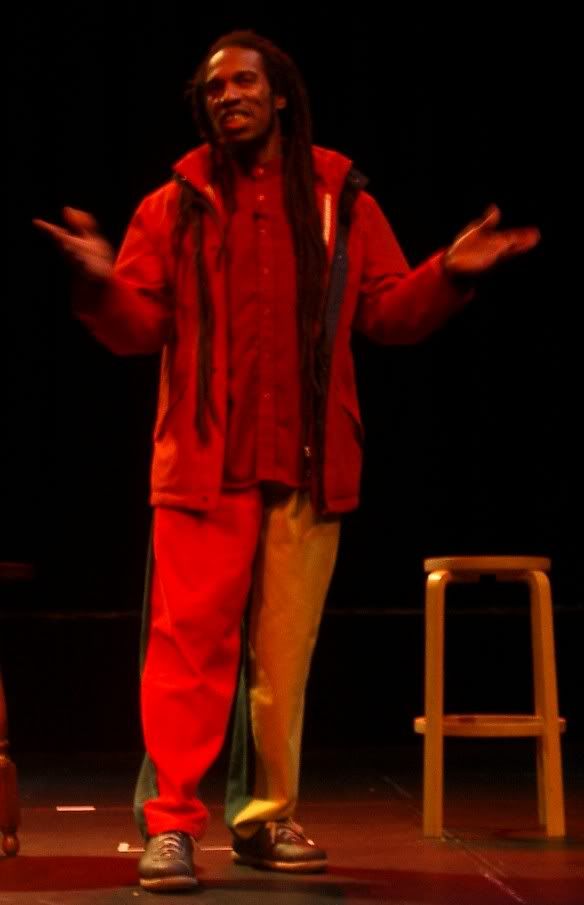 I took this one whilst he was listening to a question from the audience, I like it the most out of all the photos I took.